The latest news said that the popular Yeezy Boost 350 V2 "Bred" will be released again on the Adidas official website this fall! As the product of Adidas Yeezy's heyday, this pair of red and black color Yeezy Boost 350 V2 "Bred" was a shoe that many people dreamed of, but unfortunately there are still many fans who are worried about this pair of shoes because of the limited number!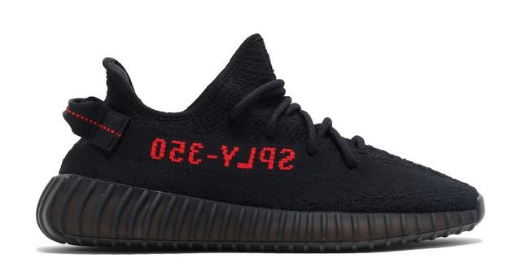 Colorway: Core Black/Core Black-Solar Red
Release Date: February 12, 2017
Style Number: CP9652
Yeezy Shoes Size:
US4=UK3 1/2=FR36=JP220=CHN215
US4 1/2=UK4=FR36 2/3=JP225=CHN220
US5=UK4 1/2=FR37 1/3=JP230=CHN225
US5 1/2=UK5=FR38=JP235=CHN230
US6=UK5 1/2=FR38 2/3=JP240=CHN235
US6 1/2=UK6=FR39 1/3=JP245=CHN240
US7=UK6 1/2=FR40=JP250=CHN245
US7 1/2=UK7=FR40 2/3=JP255=CHN250
US8=UK7 1/2=FR41 1/3=JP260=CHN255
US8 1/2=UK8=FR42=JP265=CHN260
US9=UK8 1/2=FR42 2/3=JP270=CHN265
US9 1/2=UK9=FR43 1/3=JP275=CHN265
US10=UK9 1/2=FR44=JP280=CHN270
US10 1/2=UK10=FR44 2/3=JP285=CHN275
US11=UK10 1/2=FR45 1/3=JP290=CHN280
US12=UK11 1/2=FR46 2/3=JP300=CHN290
The upper is still made of Primeknit material, and the word "SPLY-350" is injected into it. Fans must not miss this re-sale. It is said that the shoes will be available in large-scale sales like the early color combinations of the previous re-enactment, and it will be much less difficult to start!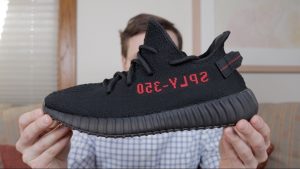 This black and red shoe was originally released in February 2017. The bold and unique red "SPLY-350" font design stood out in the other YEEZY BOOST 350 models at the same time, and the price soared. And this time if it really makes a comeback that is an undoubtedly good news for most players who like the 350 V2 OG color scheme. It is reported that this shoe will return in the fall, but ADIDAS has not given accurate information.