The color of Yeezy Boost 350 V2 "Triple White" is so beautiful, unlike the thin white of white paper, just like a thick snow, while it is not so cold, and only the mild and creamy white of cream can describe.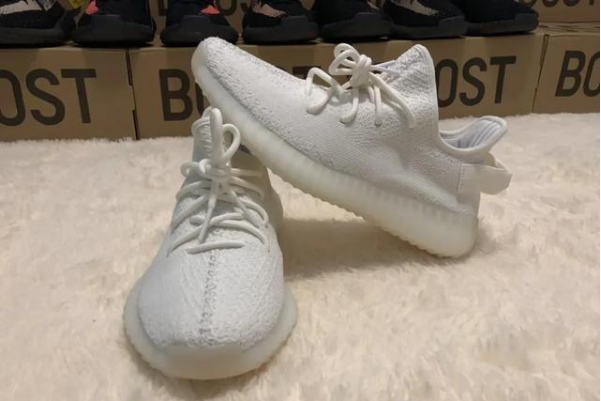 Colorway: Cream White/Core White
Release Date: April 29, 2017
Style Number: CP9366Shoes
Yeezy Shoes Size:
US4=UK3 1/2=FR36=JP220=CHN215
US4 1/2=UK4=FR36 2/3=JP225=CHN220
US5=UK4 1/2=FR37 1/3=JP230=CHN225
US5 1/2=UK5=FR38=JP235=CHN230
US6=UK5 1/2=FR38 2/3=JP240=CHN235
US6 1/2=UK6=FR39 1/3=JP245=CHN240
US7=UK6 1/2=FR40=JP250=CHN245
US7 1/2=UK7=FR40 2/3=JP255=CHN250
US8=UK7 1/2=FR41 1/3=JP260=CHN255
US8 1/2=UK8=FR42=JP265=CHN260
US9=UK8 1/2=FR42 2/3=JP270=CHN265
US9 1/2=UK9=FR43 1/3=JP275=CHN265
US10=UK9 1/2=FR44=JP280=CHN270
US10 1/2=UK10=FR44 2/3=JP285=CHN275
US11=UK10 1/2=FR45 1/3=JP290=CHN280
US12=UK11 1/2=FR46 2/3=JP300=CHN290
The texture of the outsole is great, and the sole smells a strong aroma. Yeezy is good at the treatment of the smell. Once you smell it, you know it is definitely a high-grade goods, not ordinary rubber. The texture of the outsole is soft and delicate, much like the outer layer of white chocolate.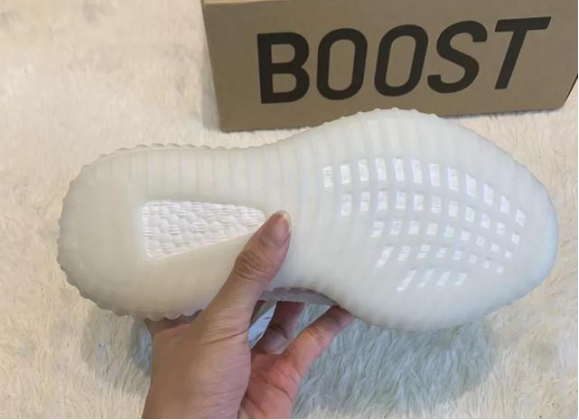 The upper of the white textile fabric is woven with a flying thread process to balance texture and reliability. The Boost outsole covering the entire sole is covered and protected by a rubber outsole. Shoes with Boost technology usually have the following advantages: first, comfortable foot feel, very soft bottoming feeling; second, powerful elastic feedback, through the strong rebound of popcorn granules, immediately after kicking the ground forms a very close reaction force on the foot, so as to achieve a better acceleration effect. Third, the Boost material is highly adaptable to temperature. From minus 20 degrees to minus 40 degrees, the elastic coefficient of Boost material will not change at all; Fourth, Boost is more wear resisting than conventional EVA midsole materials.