Since Yeezysuply.com release of Yeezy 380 alien, the fake Putian shoe market has launched various colors of Yeezy 380. But only pink Yeezy 380 is the most popular.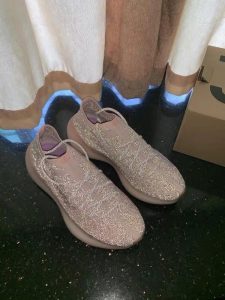 The pink Yeezy 380 reflective series looks very beautiful! This shoe is perfect for young women between 18 and 28 years old.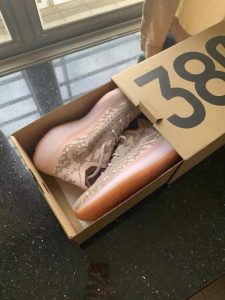 But in fact, there are women and men size. Us size from 5 to 13. In other words, even if you are a man, this pair of pink Yeezy 380 shoes can satisfy your girly heart!
Women US:5=EUR:36=UK:3.5
Women US:5.5=EUR:36 2/3=UK:4
Women US:6=EUR:37 1/3=UK:4.5
Women US:6.5=EUR:38=UK:5
Women US:7=EUR:38 2/3=UK:5.5
Women US:7.5=EUR:39 1/3=UK:6
Men US:7=EUR:40=UK:6.5
Men US:7.5=EUR:40 2/3=UK:7
Men US:8=EUR:41 1/3=UK:7.5
Men US:8.5=EUR:42=UK:8
Men US:9=EUR:42 2/3=UK:8.5
Men US:9.5=EUR:43 1/3=UK:9
Men US:10=EUR:44=UK:9.5
Men US:10.5=EUR:44 2/3=UK:10
Men US:11=EUR:45 1/3=UK:10.5
Men US:11.5=EUR:46=UK:11
Men US:12=EUR:46 2/3=UK:11.5
Men US:12.5=EUR:47 1/3=UK:12
Men US:13=EUR:48=UK:12.5