Before Yeezy 1050, Yeezy 750, Nike air Yeezy, Yeezy 500 high, all of these belongs to Yeezy boots. Today let's take a look at the Newest Yeezy high-top boots ——— Yeezy 1050.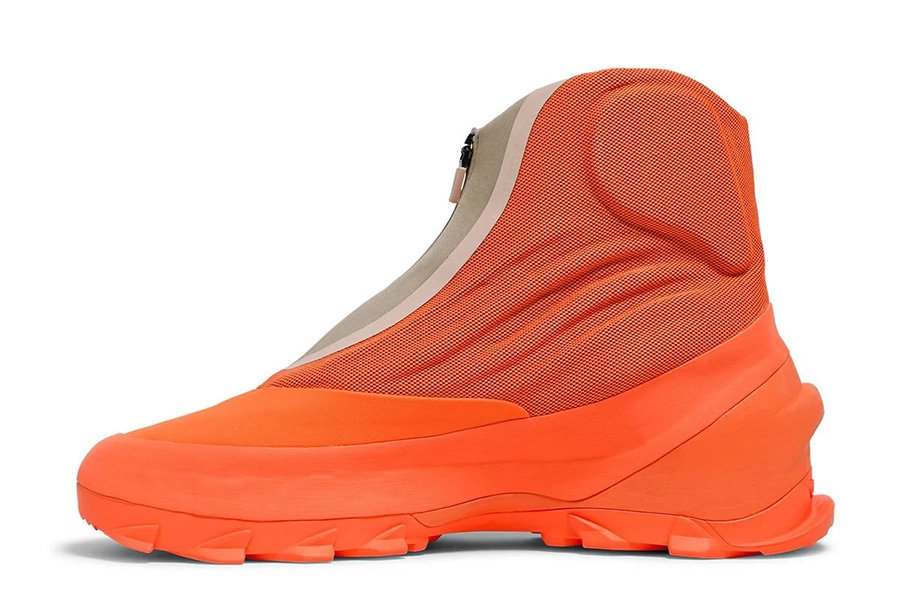 Since the birth of Kanye's Yeezy series, the Yeezy Boots series has always existed, adhering to the visual effects of battlefield military boots, and also gained many loyal fans in terms of practicality and handsomeness.But the Yeezy 1050 have a completely different style!
The sole of Yeezy 1050 is still the standard traditional style of military boots, and the outsole has a sharp texture, which can adapt to sand and gravel roads and various outdoor roads.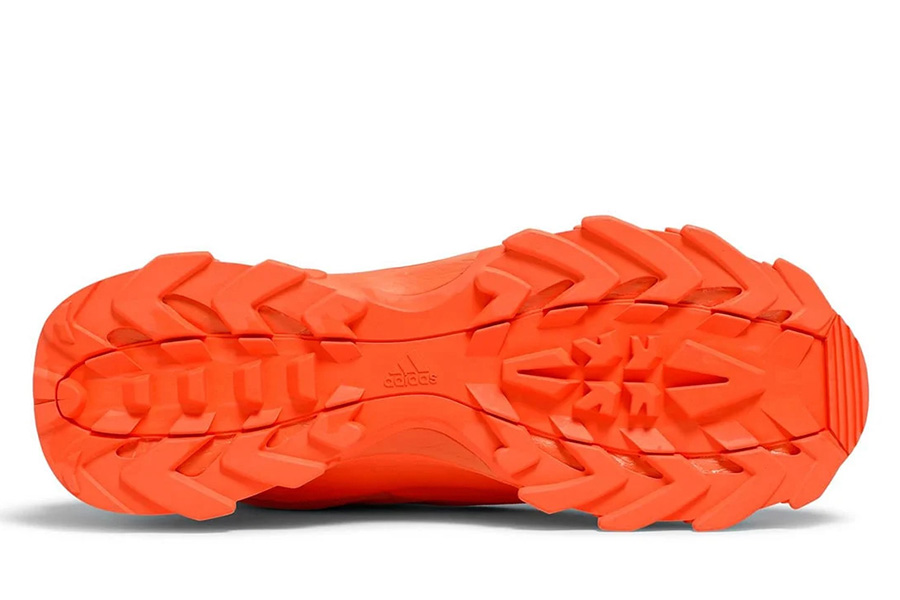 The adidas logo appears on the midfoot of the outsole, indicating that this pair of Yeezy military boots is a collaboration product with the three-bar brand.The heel is the "seal" certification of Horse brand rubber, which provides professional support in terms of wear resistance and slip resistance.
The upper and tongue are the unique key points. The one-piece design highlights the texture by embossing, which is simple and technological.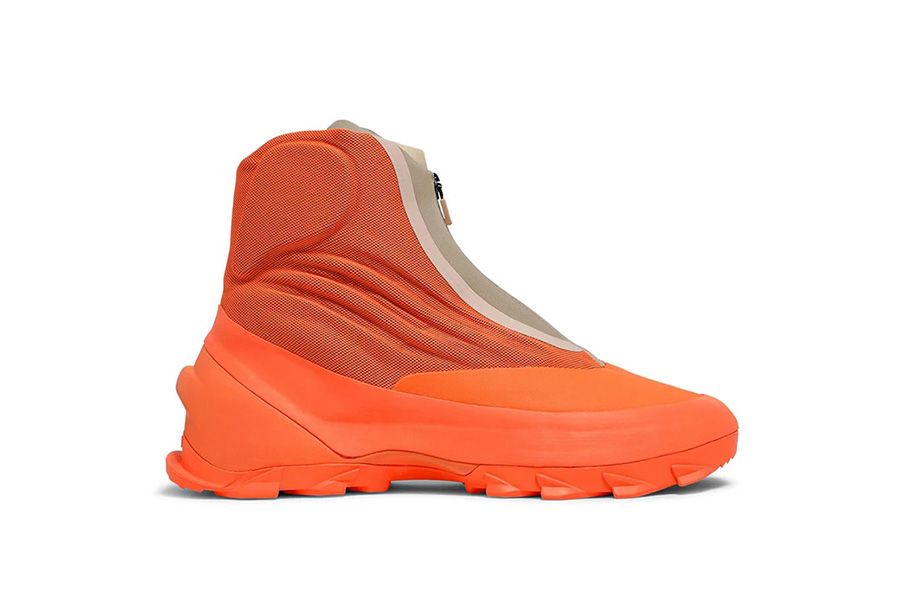 This pair of Yeezy 1050 shoes uses a laceless design. Under the zipper, there is an inner boot tongue, which makes this pair of shoes not only good wrapping, but also easy to put on and take off. This is especially important for shoe lovers.
Yeezy 1050 uses eye-catching orange tones throughout the body, and the zipper is back to the traditional desert color. The relaxation is appropriate and beneficial to show the personality of the Yeezy family.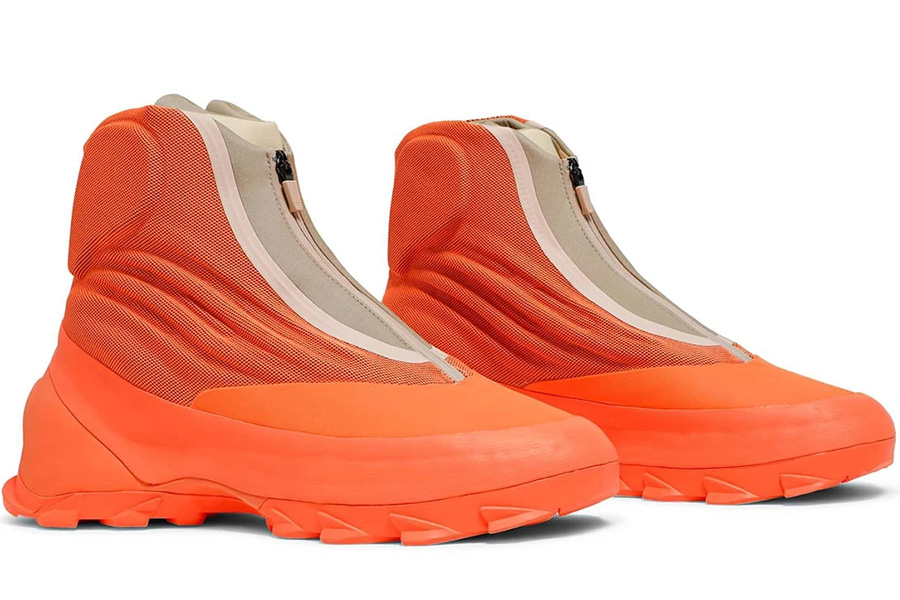 Yeezy 1050 has no specific release date yet, and it should be very close to the release. We will continue to pay attention to it.